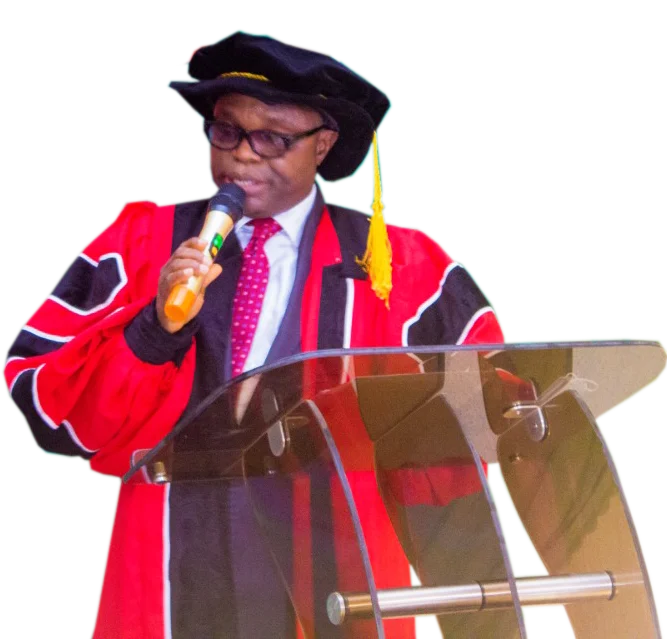 Mr. Akorede Ojomu
Provost
FROM THE DESK OF
THE PROVOST
I have great pleasure in welcoming you to the Lagos State Cooperative College, an institution established primarily by the Lagos State Government to provide an enduring platform for specialized cooperative education and allied training necessary for the sustenance and growth of cooperative businesses and the fulfilment of career aspirations of young secondary school leavers.
I congratulate you on your admission for this programme having scaled through the hurdles of the entry process. Your admission is undoubtedly an indication of our belief in your intellectual ability and moral suitability to undertake your chosen course of study. I therefore enjoin you to familiarize yourself with the rules and regulations of this institution with a view to making your period of scholarship with us worth the while.
Being a tertiary institution with specific focus on human capacity development, we clearly understand what it takes to develop highly skilled manpower in the globally competitive business environment. As such, the institution is poised to availing you and other students that have taken the decision to pass through our tutelage, of an enduring platform for the acquisition of specialized skills in your decision to get directly involved in your economic livelihood and also meet economic objectives in a competitive global economy. To this end, we take investment in learning infrastructure, as a key priority in our quest to secure a competitive edge. Our academic team has thus been carefully selected bearing in mind the need to have lecturers that are not only very knowledgeable, but equally versed with years of hands-on professional cum practical experience in their respective fields.
We equally boast of a sustainable Learning Management System (LMS) platform and e-library that would richly enrich learning experience and immensely benefit the student community particularly in the delivery of instructional and educational materials virtually. Students are thus inclined to enjoy a learning experience that is exciting, friendly and interactive.
As a specialized institution of higher learning, the Lagos State Cooperative College places a lot of premium on standards which is of immense significance in the effort to vigorously pursue the attainment of our vision of becoming a global model cooperative institution. On your part as a student, it behooves you to make your period of scholarship in this College count.
Having completed the formalities of registration, you are advised to settle down to your primary reason of being here. This implies that you should not at any point in time lose your focus as there would definitely be instances where such opportunities would surface. You should learn to apply time and resources judiciously during the course of your programme by avoiding unnecessary distractions. In the same vein, you are strongly enjoined to imbibe the core values of discipline, integrity, trust and cooperation which are all part of the cooperative ethics  that would shape your conducts and interactions in your professional practice and in your dealings with members of the public.
It is important that I stress for the purpose of emphasis that the College has zero tolerance for acts of examination malpractices, indecent dressing, indolence, defiance, dishonesty and unruliness all of which run contrary to what we stand for and in particular our ground rules of engagement. We would therefore not shy away from applying necessary sanctions in instances where deviant behaviours are observed. Having said this, let me also
assure you of our maximum cooperation in helping you achieve your academic goals to the best of our ability.
I wish you all the best as you apply yourself to the prodigious experience of scholarship with us.

Mr. Akorede Ojomu
Provost